Farnham Estate Agents Trueman & Grundy
With over 70 years estate agency experience James Grundy, Ian Trueman and Roger Pearson offer a wealth of knowledge and expertise on buying and selling property in Farnham and the surrounding areas.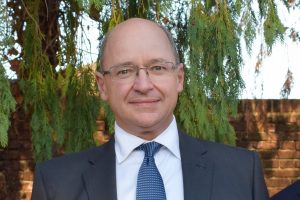 James Grundy has been an estate agent for over 33 years with the last 31 years based in Farnham.  James started his career in 1987 with Black Horse Agencies  in Godalming before moving to their Grayshott office and in 1989 he was promoted to their flagship office in Farnham. In 2005 James opened the Farnham office of Burns & Webber  where he spent 5 years.
In 2010 James and Ian opened  Trueman & Grundy Estate Agents on Castle Street, Farnham and they haven't looked back.  James prides himself on his huge experience and exceptional local knowledge of the Farnham market, recommendations,  repeat business and his professional but friendly service which has produced excellent results for his clients over the years.  In the summer James enjoys playing and watching cricket at Frensham CC, during the winter he is an armchair rugby and football fan and enjoys the occasional round of golf. He has three grown up children.
James Grundy is a member of the National Association of Estate Agents.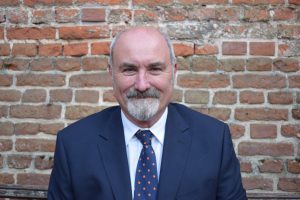 Roger Pearson started his working life in retail with the John Lewis Partnership.  In 1988 he decided a change of career was needed and he became an estate agent. Roger has spent the last 30 years selling property in Surrey and Hampshire and is a well respected estate agent in the towns and villages that he has covered over the years. Roger first worked with James Grundy in Farnham for Black Horse Agencies over twenty years ago. James and Ian invited Roger to join Trueman & Grundy in 2016 and he jumped at the chance of working for a successful and professionally run independent estate agent.  He joins a company that cares for its clients and will go the extra mile to help them with their move. Roger lives in Farnham and is married with two grown up children.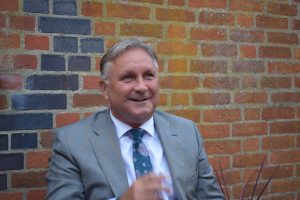 Ian has been with the company since it proudly opened its doors on Castle Street in 2010 and became a director of what is now a firmly established, successful and respected independent Estate Agent in the heart of the town.
It was a massive change of career for Ian after many years working in the front line of the media business. A strong background that was quickly transformed into determined and dedicated professionalism for the company with the support of an established and  highly respected co director and experienced colleagues.
The pen and the passions still waves, but now over those offer sheets as he continually strive to get his clients moving.
The days of being a dedicated fan on the football  terraces have dwindled, but he still gets a great thrill being an armchair fan of a Premiership title chasing team. Ian lives in Farnham and is the proud father of two daughters and three incredible grandsons.